CLIENT:
Hecate, Cocktail Lounge in Boston, MA
PROJECT:
 Full identity design for Hecate, the beautiful subterranean cocktail bar in Boston that complements its sister restaurant—
Krasi
—upstairs. Hecate was the ancient Greek goddess of magic and spells, and apparently quite the badass witch, so we got to have some fun with that. We did a full branding package for them and cranked out some menus with a mere 10 cocktails spread amongst the pages of vintage books. Gotta appreciate their confidence in just 10 offerings per season, but it's for good reason.. they're all perfect.
SCOPE:
 Branding, Menu Designs, and Collateral including coasters, napkins, candles, and match boxes.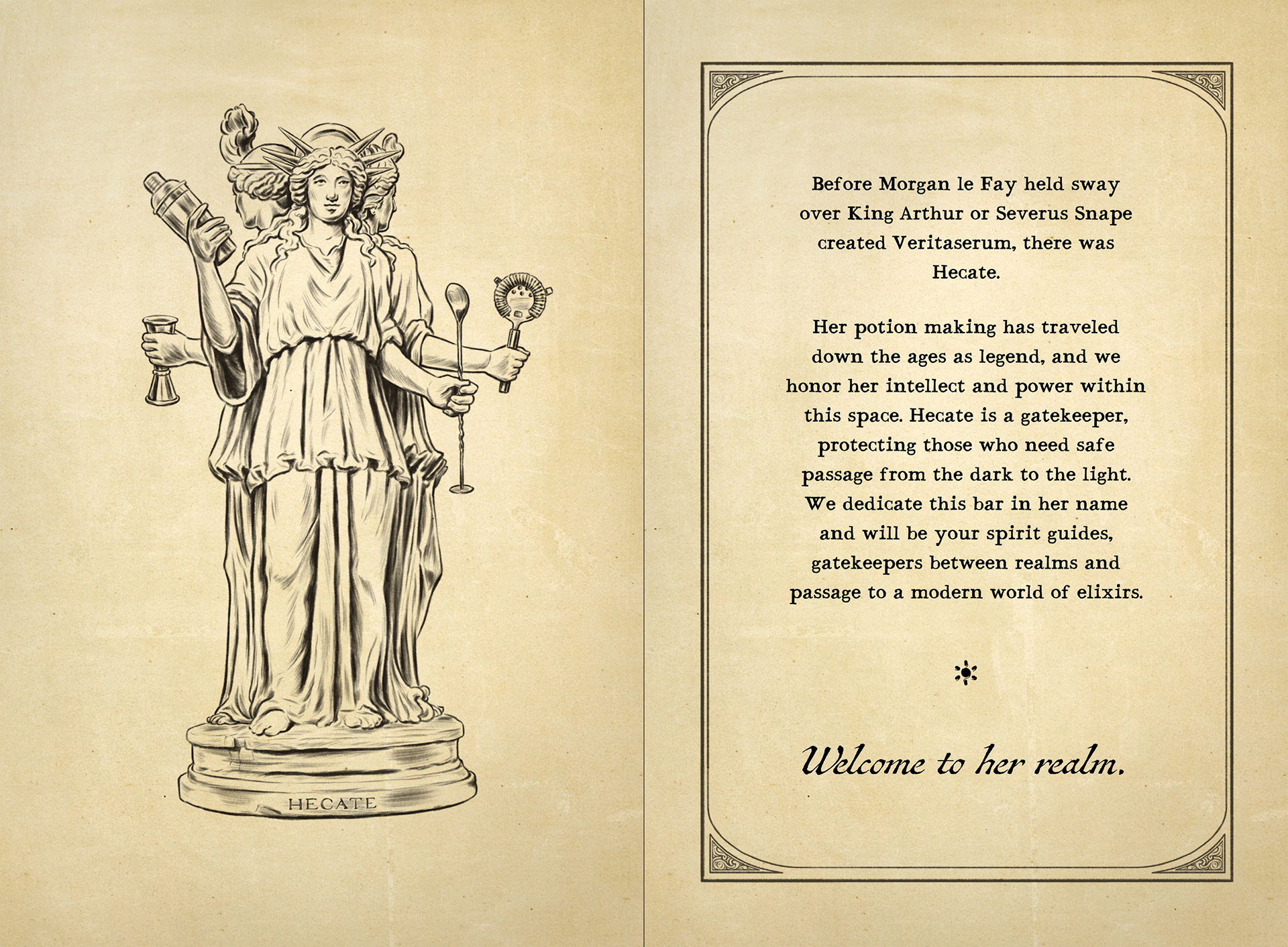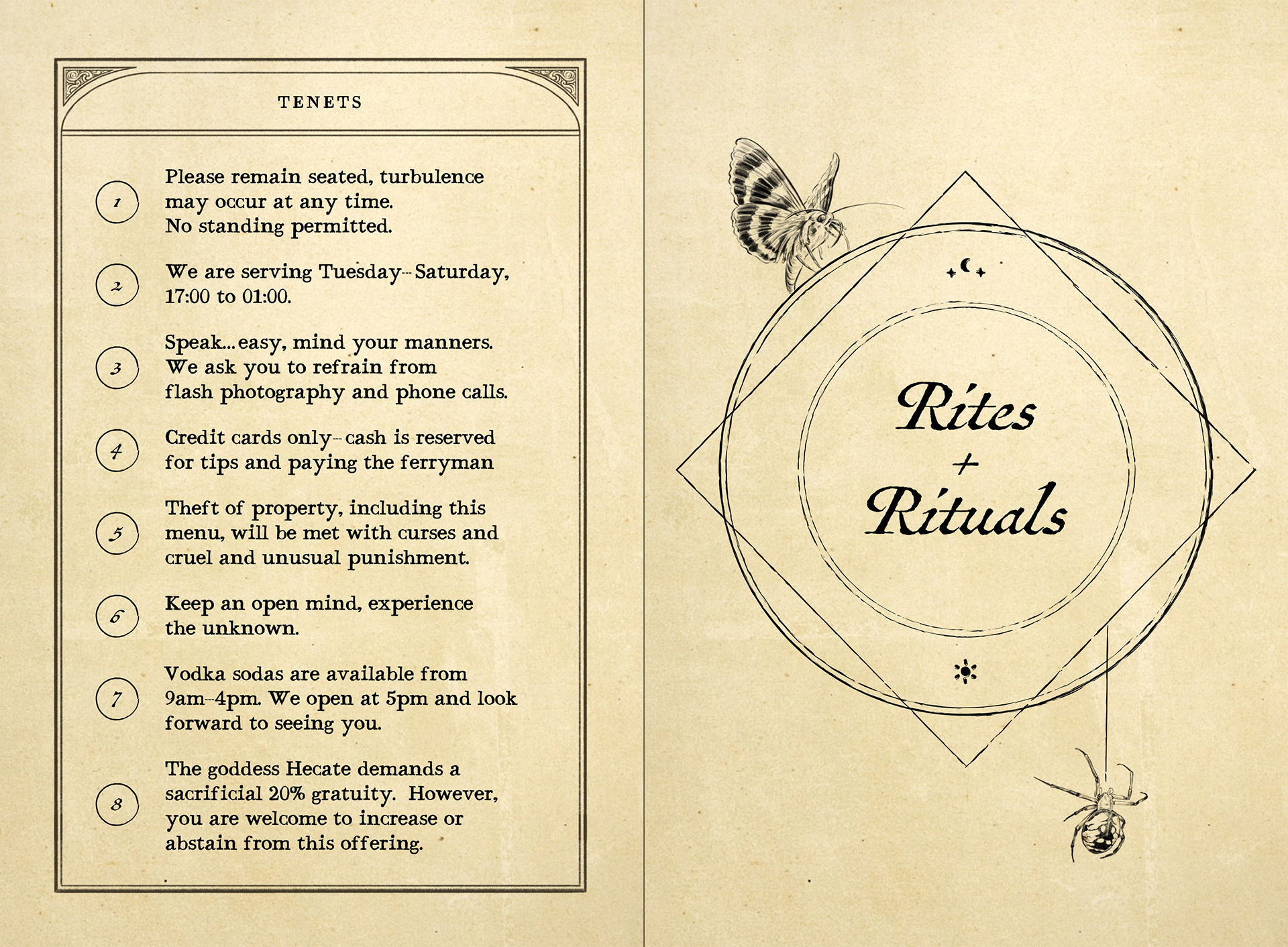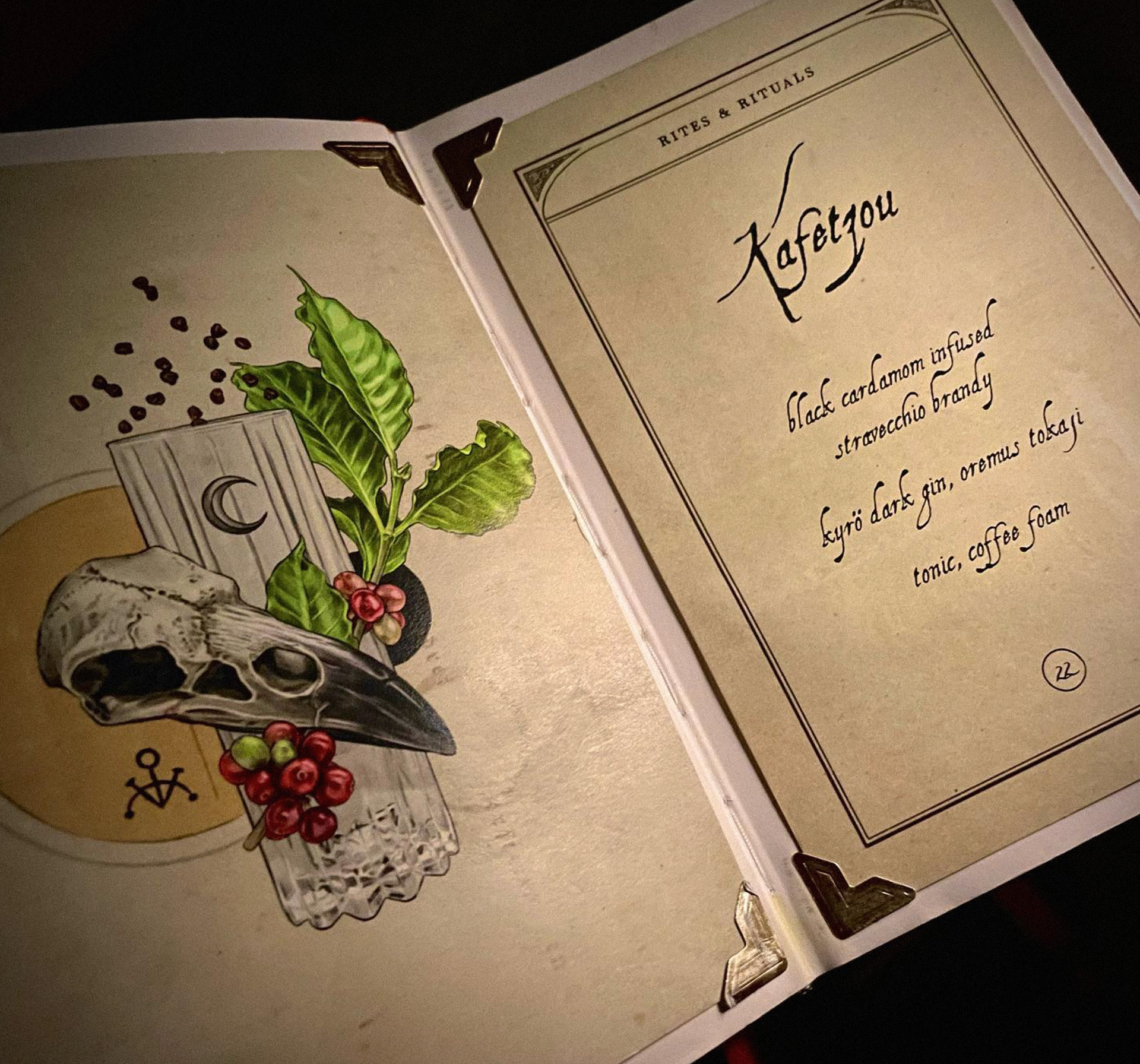 PREVIOUS Menu Illustrations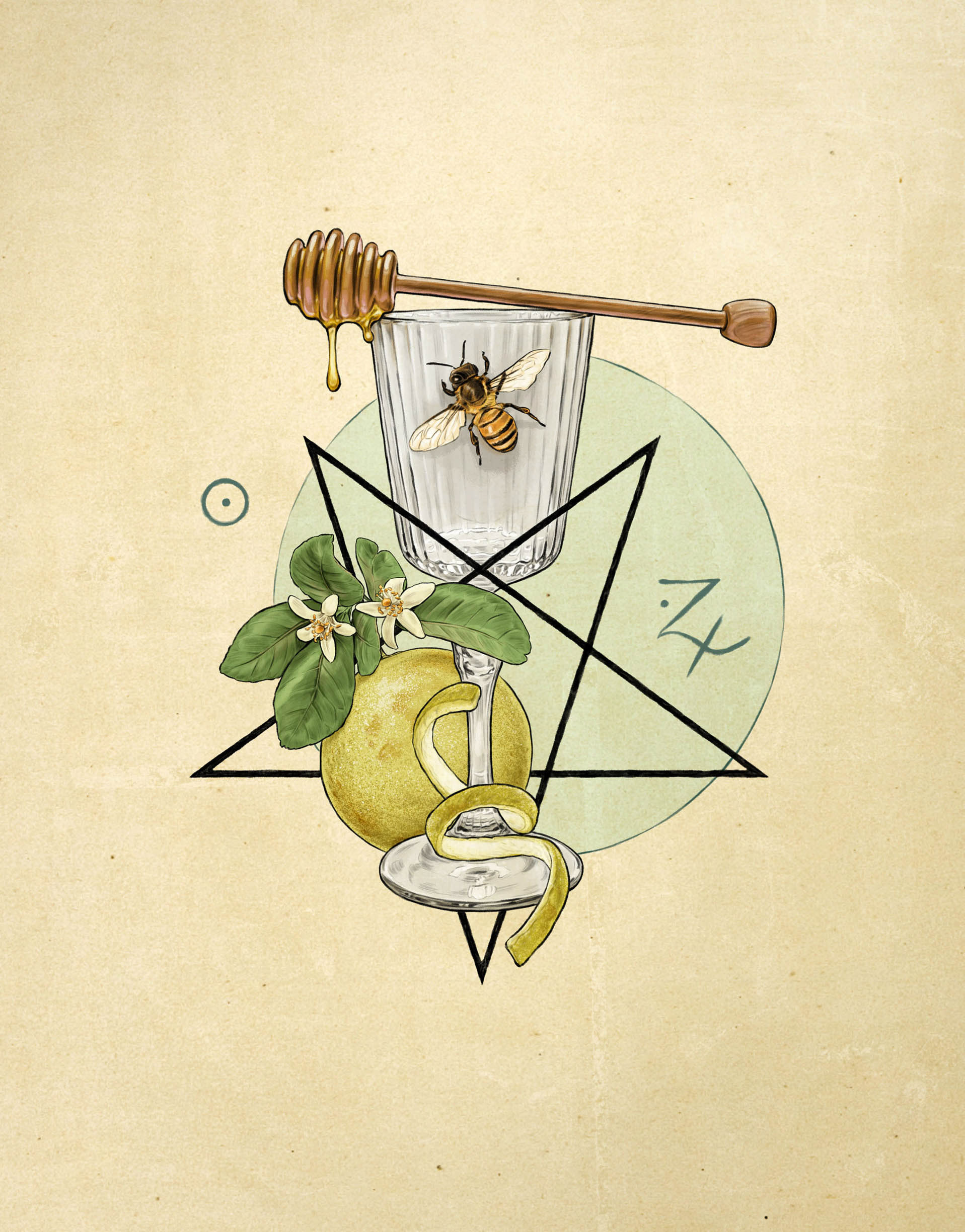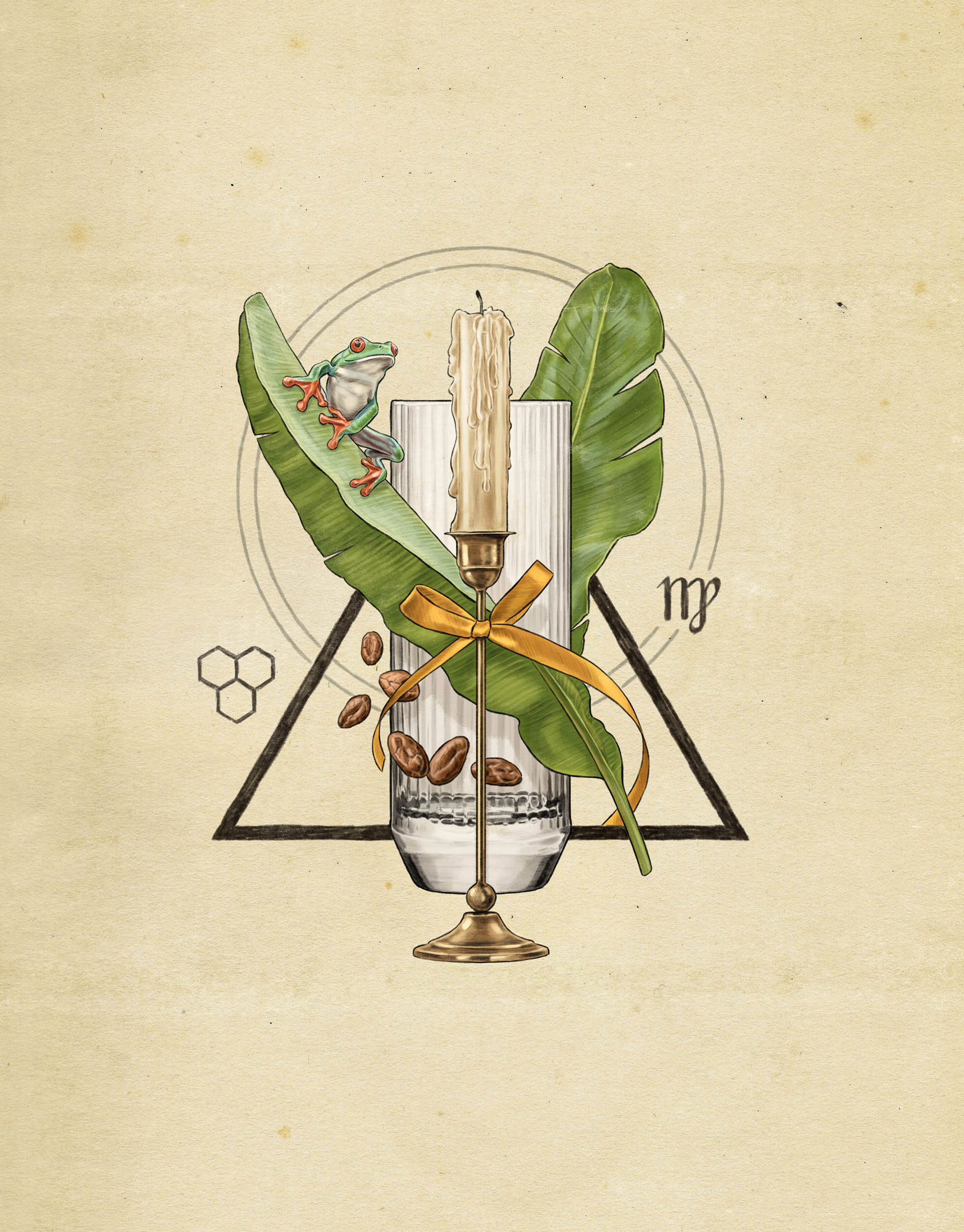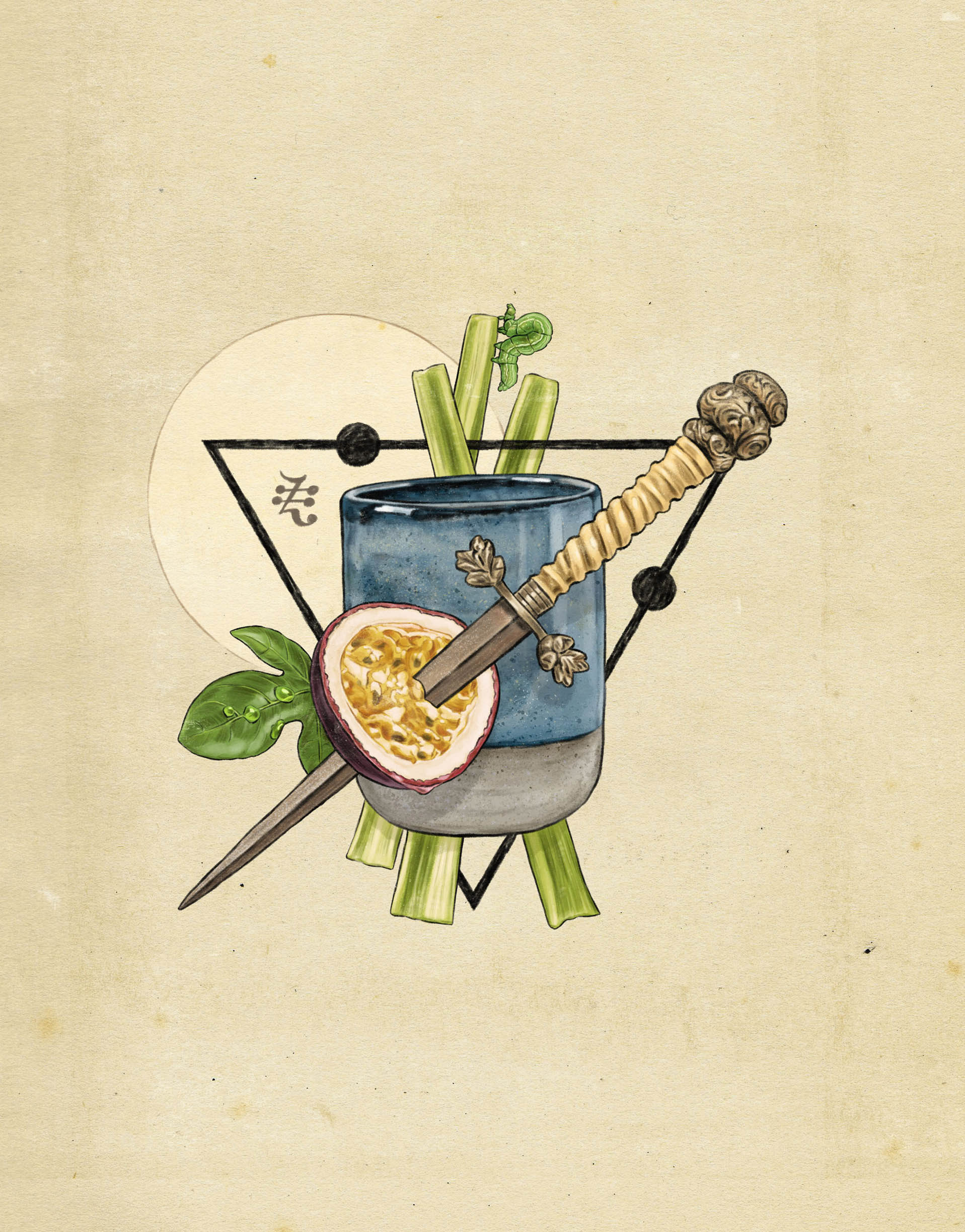 The Goddess Hecate
Hecate herself greets patrons at the front of the menus, with this accompanying text:
"Before Morgan le Fay held sway over King Arthur, or Serverus Snape created Veritaserum, there was Hecate.
Her potion making has traveled down the ages as legend, and we honor her intellect and power within this space. Hecate is a gatekeeper, protecting those who need safe passage from the dark to the light. We dedicate this bar in her name and will be your spirit guides, gatekeepers between realms and passage to a modern world of elixers.
'Candle Menu'
The three "sippers" on the candle menus of the
Threshold
—the four-person waiting area—are "meant to cleanse the palate and get you ready for the experience," Hecate co-owner Demetri Tsolakis says.